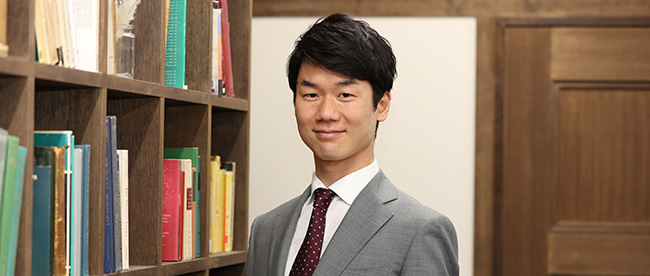 Become a corporate group that uses highly trained people and innovative services for long-term growth.
I am honored by the interest in our company shown by all our shareholders and would like to take this opportunity to express my sincere thanks for your continued support.owth of businesses, including businesses associated with existing operations, that can become new profit centers.
Entering the full-fledged 5G era
According to the Ministry of Internal Affairs and Communications' White Paper on Information and Communications, internet traffic in Japan doubled in the two years from November 2019 to November 2021. With projections of global data traffic to reach more than 30 times the current level by 2030 and 4,000 times by 2050, Japan is expected to continue to see growth.
Policies under the previous government have resulted in Japan's mobile phone tariff plans being among the lowest in the major industrialised countries. The performance of telecom carriers and sales agents in the last couple of years has been affected by these lower telecom tariffs, but as we enter the full-fledged 5G era of 'high speed, high capacity', 'many simultaneous connections' and 'ultra-low latency', internet traffic is expected to increase significantly and telecom tariffs will gradually recover. This is because telecommunications carriers are currently investing heavily in 5G infrastructure, and if they cannot recoup their investment, they will be hesitant to invest in 6G, which will begin in 2030.
It is said that the use of cutting-edge digital technology is essential for Japan, which faces the serious challenge of an ageing population with a declining birthrate, to improve productivity and continue to grow its economy. State-of-the-art digital technology is supported by an advanced communications infrastructure, and if the communications infrastructure is inferior to that of other developed countries, Japan's position in the global economy could plummet.
Guiding customers into an increasingly digital society
According to a 2022 survey by the Ministry of Internal Affairs and Communications, the usage rate of e-government services (e-applications, e-filing and e-notifications) in other countries exceeds 60%, whereas in Japan it is still only 24%, with the bottleneck being the low willingness to use these services, especially among the elderly. The Ministry of Internal Affairs and Communications is strongly promoting the use of My Number Cards in order to expand the use of e-administrative services, and as part of this, from July 2022 to March 2023, carrier shops nationwide supported customers' My Number Card applications. Shop staff skilled in the operation of smartphones assisted customers in taking photographs and inputting information, and the procedure was completed in about 10 minutes, which was very well received by customers.
In the future, the use of electronic administrative services using smartphones is expected to expand rapidly, as the My Number Card function is scheduled to be installed in smartphones in May 2024, and further integration of My Number Cards with health insurance cards and driving licences is underway. We believe that smartphones will continue to become increasingly indispensable devices in various aspects of daily life and that carrier shops will become valuable bases for guiding customers into the digital society.
The Bell-Park Group is guided by the mission of achieving a lovely future. We are dedicated to training our people to give them knowledge to provide assistance involving many innovative and revolutionary services and to taking many other actions in order to accomplish our medium-term qualitative goals.
In closing, I would like to once again express my appreciation for the support of our shareholders.
March 2023
President & CEO
Takeru Nishikawa