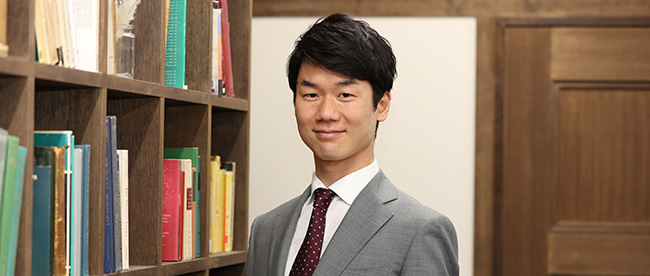 Become a corporate group that uses highly trained people and innovative services for long-term growth.
I am honored by the interest in our company shown by all our shareholders and would like to take this opportunity to express my sincere thanks for your continued support.owth of businesses, including businesses associated with existing operations, that can become new profit centers.
The Big Changes in Japan's Mobile Communications Industry
Japan's major mobile phone carriers have started launching service plans with only online application procedures and support. This development has resulted in rate reductions throughout the mobile communications sector and more heated competition among carriers. In addition, mobile phone carriers in Japan started commercial 5G services late in March 2020. All of the carriers are making large infrastructure investments for 5G, which is expected to produce big changes in life styles.
Our lives have been altered on an unprecedented scale by the global COVID-19 pandemic. Most significant is the need to avoid contact with others for safety. People are shifting from analog to digital technologies for their work as well as daily activities. One benefit of this shift is more efficient business activities and greater convenience in our lives. Due to these benefits, these trends are likely to continue even after the end of the COVID-19 crisis.
The new role of carrier shops
In Japan, carrier shops have been adding many activities other than mobile phone services. Examples include fiber-optic internet access, electricity and cashless payments. As a result, carrier shops are no longer functioning solely as a provider of mobile communication services.
According to WHITE PAPER 2021 Information and Communications in Japan, which was issued by the Ministry of Internal Affairs and Communications, more than 80% of Japanese households own a smartphone. This high level of utilization shows that smartphones have become a vital part of our lives. Using digital technologies for government procedures is a goal of the Ministry of Internal Affairs and Communications. One possibility is adding a government personal identification number card function to smartphones. This would allow using smartphones to submit tax returns and many other government forms. In the future, if integration with health insurance cards and driver's licenses moves forward, it may become possible to complete a series of procedures at home with a single smartphone, including online medical treatment, accounting, mailing of prescription drugs, and application for medical expense deduction (tax return).
I expect that in the near future carrier shops will provide customers with information about innovative services that smartphones can support. For example, I foresee our shops supplying information about using the IoT, artificial intelligence, robotics and other advanced technologies for enjoying even more fulfilling lives. Furthermore, I anticipate even bigger changes in the roles of carrier shops along with progress in technological innovation.
The Bell-Park Group is guided by the mission of achieving a lovely future. We are dedicated to training our people to give them knowledge to provide assistance involving many innovative and revolutionary services and to taking many other actions in order to accomplish our medium-term qualitative goals.
In closing, I would like to once again express my appreciation for the support of our shareholders.
March 2022
President & CEO
Takeru Nishikawa