Business Model of Carrier shops
The mobile phone industry is divided into several sectors that perform different roles. Manufacturers produce handsets, communications carriers build networks and create service plans, and sales agents sell these products and services through direct contact with customers. Carrier shops with brands like docomo, au and SoftBank are everywhere in Japan. But very few are operated directly by a carrier. Almost all of these shops belong to the networks of sales agents like Bell-Park.

Major Sources of Earnings
(1) Sales commissions
We earn a profit by selling handsets at prices below our cost and then offsetting this loss by receiving sales commissions. The amount of each sales commission depends on the category of the sale (new subscribers or replacement handsets) and the type of service plan.
(2) Renewal commissions
We receive a percentage of the monthly communication charges that customers pay as consistent source of revenue. The size of renewal commissions grows with the number of customers who use handsets we sold for a long time.
(3) Fees for various tasks
We charge fees for intermediary services such as optical line services, credit cards and electrical contracts, and follow-up services such as service plan alteration and handset repair.
(4) Other support payments
We receive support payments from carriers for marketing activities at shops and shop staff. These payments vary depending on the performance based on sales and customer satisfaction.
Strengths of Bell-Park
Consulting skills for face-to-face customer services
Recruitment and training of talented people
Personnel able to provide outstanding hospitality and consulting skills is important in carrier shops.Bell-Park group is constantly recruiting talented individuals, whether recent graduates or people with job experience. Through a systematic training menu provided by a dedicated training team and on-the-job training at training shops, we are enhancing our education system so that even inexperienced staff can become professionals, and we are also focusing on the acquisition of shop staff certification by telecommunications carriers. In addition to the operational skills of carrier shops, We established in-house qualification system, the "Digitization Certification" to improve the consulting skills of shop staff by deepening their knowledge of digital peripherals and services.
Bell-Park Recruitment Site
(Introduction of education and training system)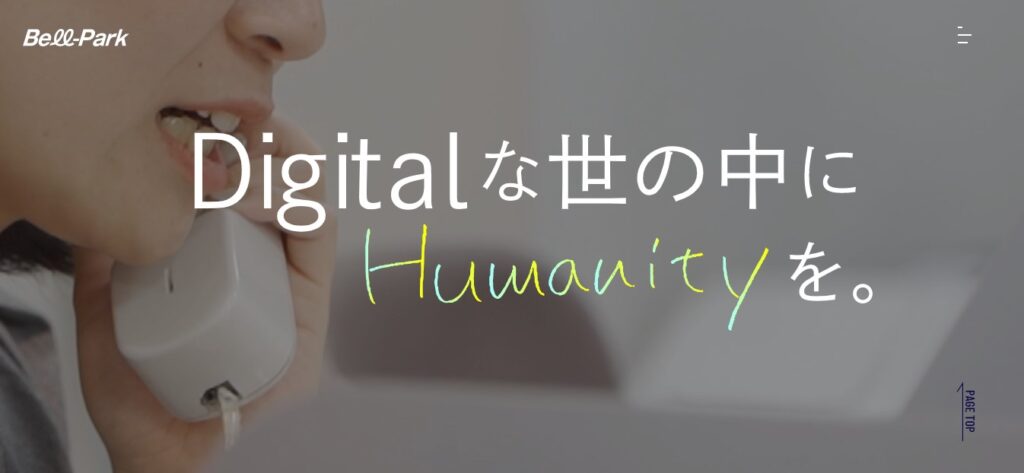 Improving customer service skills
To accomplish the goal of providing the best customer service in Japan, the Bell-Park Group is using feedback from customer surveys and other sources to improve how personnel interact with customers and to provide a better environment at shops. In addition, we have established a unique internal program called Best Mobile Concierge certification program to recognize outstanding performance by shop personnel based on comments from surveys completed by customers. In 2015-2020, five Bell-Park employees were grand prize winners in a customer service contest for Softbank shops.
A regionally focused shop network
Bell-Park had 367 stores at the end of December 2021 and about 80% of these shops were located in the Kanto, Tokai and Kansai areas.
This high concentration of shops in three areas makes it possible to share resources as well as new ideas that were successful. The result is a highly profitable shop network.
No. of carrier shops by region (End of December 2021)
| Area | Direct | FC | Comp. |
| --- | --- | --- | --- |
| Tohoku | 7 | 15 | 6.0% |
| Hokuriku | 12 | – | 3.3% |
| Kanto | 184 | 12 | 53.4% |
| Tokai | 53 | 9 | 16.9% |
| Kansai | 22 | 28 | 13.6% |
| Chugoku | 12 | – | 3.3% |
| Kyushu | 13 | – | 3.5% |
| Total | 303 | 64 | 100.0% |
Sound financial base
Net assets was 28.7 billion yen (equity ratio: 66.3%), and net cash was 18.3 billion en as of December 2021. We will maintain a stable financial base and prepare for future business expansion opportunities.
(million yen)
Fiscal years
ended December
2017
2018
2019
2020
2021
Net assets
19,655
21,335
23,889
26,661
28,771
Equity ratio
50.9%
54.6%
54.8%
57.5%
66.3%
Net cash
11,452
9,857
16,331
17,028
18,316
Cash and deposits
16,467
14,872
21,345
22,042
18,331
* Net cash = Cash and deposits – Interest-bearing debt
Many successful acquisitions of carrier shops
We have used our sound financial base to make 100 over acquisitions over the years for the purpose of enlarging our shop network.
Expertise gained from these acquisitions allows us to efficiently integrate new operations into our group and quickly improve sales and earnings.Furthermore, individuals who belonged to acquired companies and their operations are making a big contribution to our performance.